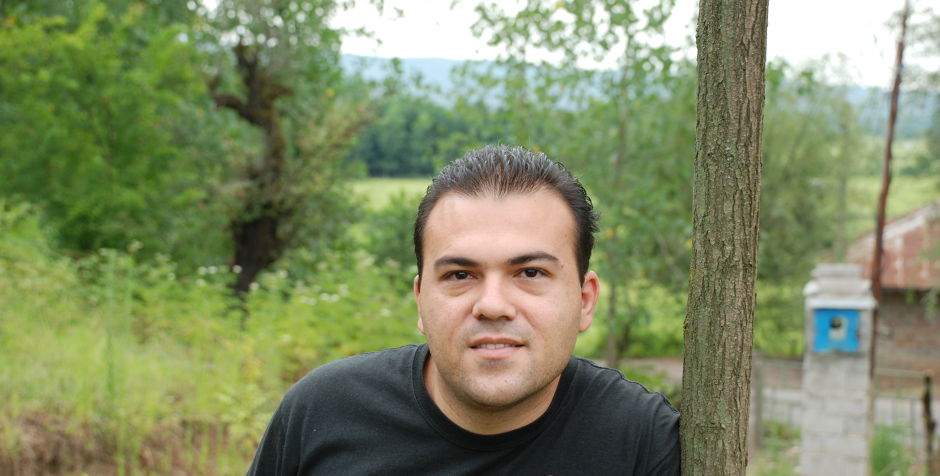 Be Heard
Sign the petition
Receive the latest news, updates, and contribution opportunities from Be Heard Project
American Pastor Saeed Abedini's Message in Phone Call to Supporters:
Jay Sekulow  //
Jan 18, 2016
BREAKING: [UPDATED] American Pastor Saeed Abedini and Other Americans...
Jay Sekulow  //
Jan 16, 2016
Pastor Saeed's Latest Heartbreaking Visit with His Parents in Prison
Tiffany Barrans  //
Sep 30, 2015
American Pastor Saeed Abedini is now free. Here is the story of his imprisonment and release:
Saeed Abedini, a 35-year-old Pastor, father, and husband from Idaho, is currently imprisoned in Rajaei Shahr prison (formerly imprisoned in Evin prison in Tehran, Iran). On 28 July 2012, during a visit to Tehran to visit family and to finalize the board members for an orphanage he was building in Iran, the Iranian Revolutionary Guard detained Saeed, asserting that he must face criminal charges for his Christian faith. After intense interrogations, Saeed was placed under house arrest and told to wait for a court summons. On 26 September 2012, instead of receiving a summons telling him where to appear, five members of the Revolutionary Guard raided Saeed's parents' home in Tehran, confiscated many of Saeed's belongings, and took him to an unknown location. After four days the Revolutionary Guard informed the family that Saeed was in solitary confinement in the notorious Evin Prison.
Throughout Saeed's imprisonment, he has spent several weeks in solitary confinement. During solitary confinement, Saeed was only brought out of his small cell to be subjected to abusive interrogations. Saeed has been allowed visitation by his family in Tehran, but he has been cut off from his wife and two young children in the U.S.
Saeed had been denied medical treatment for infections that resulted from beatings. While in Evin, the ward doctor and nurse refused to treat him because, as a Christian, he was considered "unclean" and an infidel.
In early 2013, it became known that Saeed was suffering from internal injuries and doctors determined that his injuries warranted immediate attention, and, in their medical opinion, he needed to be treated in a non-prison hospital. For almost a year, the Iranian regime ignored this advice. In March 2014, Saeed was permitted to enter a private hospital for treatment, but after spending almost two months in the hospital, he was returned to prison without having been given surgeries deemed necessary by hospital doctors.
A petition has been started in Saeed's name, and it quickly received overwhelming media attention. Secretary of State John Kerry has called for his release, the White House has called for his release, and the House of Representatives held two emotional hearings that highlighted Pastor Saeed's plight. Multiple nations have called for Saeed's release, and ACLJ attorneys have argued his case before the United Nations. Saeed's petition has over 610,000 signatures and a letter writing campaign to encourage Saeed has garnered over 50,000 letters. Artists such as Toby Mac, Michael W Smith, Steven Curtis Chapman, Mercy Me, Skillet, Relient K, and Audio Adrenaline have been involved, and lent their voices to raise awareness.
Now Pastor Saeed has been freed. Share this powerful story on Facebook and Twitter using the hashtag #BeHeard.
You can help save Saeed Abedini
Be heard when you share.
American Center for Law and Justice | Washington D.C. | Copyright © 2023, ACLJ | Privacy & Security Policy | Annual Report
Be Heard Project is a project of the American Center for Law and Justice. American Center for Law and Justice is a d/b/a for Christian Advocates Serving Evangelism, Inc., a tax-exempt, not-for-profit, religious corporation as defined under Section 501(c)(3) of the Internal Revenue Code, specifically dedicated to the ideal that religious freedom and freedom of speech are inalienable, God-given rights. The Center's purpose is to engage legal, legislative and cultural issues by implementing an effective strategy of advocacy, education and litigation to ensure that those rights are protected under the law. The organization has participated in numerous cases before the Supreme Court, Federal Court of Appeals, Federal District Courts, and various state courts regarding freedom of religion and freedom of speech. Your gift is very much appreciated and fully deductible as a charitable contribution. A copy of our latest financial report may be obtained by writing to us at P.O. Box 90555, Washington, DC 20090-0555.