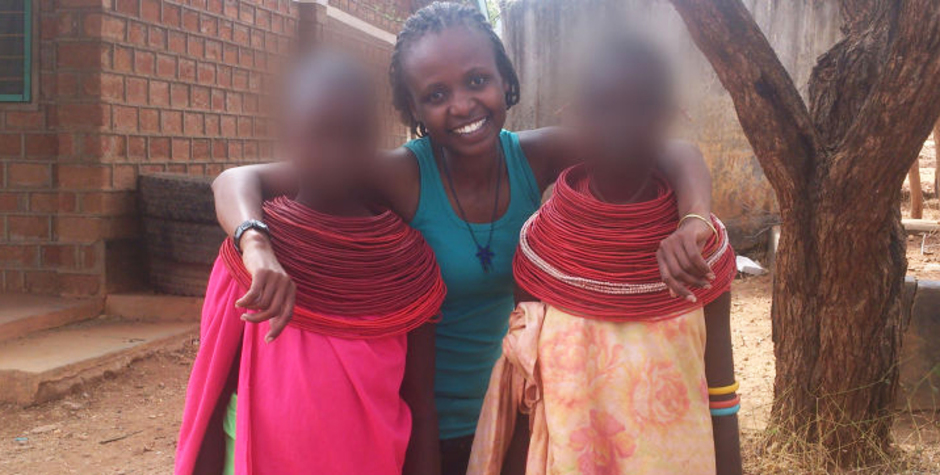 Be Heard
Sign the petition
Receive the latest news, updates, and contribution opportunities from Be Heard Project
ACLJ Sends International Legal Letter to Kenyan Ambassador in Defense...
Demanding Justice for Christian Attorneys in Kenya
An innocent man was falsely accused of a crime and subsequently mistakenly shot by police in Kenya. When the police officers were taken to court, Christian human rights attorney Willie Kimani with the Christian organization International Justice Mission joined the case to ensure justice in the face of charges against those in power.
Throughout the legal proceedings, attorneys faced immense amounts of illegal pressure by rogue administration police officers. But the corruption took a deadly turn when Willie Kimani, his client, and their taxi driver were abducted while leaving Mavoko Law Court following a hearing relating to the case. The three men were subsequently tortured, held, and eventually murdered. Their bodies were recovered from a local river.
Lawyers play a major role in ensuring that the victims of human rights violations are adequately protected and the perpetrators are brought to justice. According to Kenyan and international law, lawyers must be guaranteed independence and non-interference. Our lawyers at the East African Centre for Law and Justice (EACLJ), on the ground in Kenya, are similarly involved in suits against powerful governmental officials on behalf of young Kenyan girls sold into mutilation and slavery as child brides. Human rights defenders must be guaranteed safety.
The EACLJ has been working around the clock to exert pressure on police and authorities to act in the name of justice. We are working with the Law Society Council to take the lead on behalf of the families, advocates, and civil society. The Law Society successfully compelled the police to produce the bodies of Willie and his client by filing a writ of habeus corpus, so they could receive a proper burial. The suspects have been arraigned in court, and more suspects are under investigation. The scope and the scale of the abuse by officers is only just being unearthed. The Law Society Council has called upon human rights organizations to offer pro bono assistance to many victims who have since come forward following forced disappearances of their loved ones at the hands of rogue police officers.
We're working to help ensure that human rights defenders are protected, justice is met on behalf of these victims, and all the perpetrators are brought to justice, even if they are public officials.
Ensuring fairness and justice in the Kenyan judicial system is vital for our clients, as well as for our local attorneys who are litigating against corrupt and abusive public officials engaged in mutilating and enslaving young Kenyan girls.
That's why we are writing critical legal letters to Kenya's Ambassador and taking these cases to the United Nations. The plight of the persecuted depends upon it. We must keep fighting for justice. Join us in the fight today. Shine a light into the darkness. And Be Heard.
You can help save Christian Kenyan Attorneys
Be heard when you share.
Be Heard Project is a project of the American Center for Law and Justice. American Center for Law and Justice is a d/b/a for Christian Advocates Serving Evangelism, Inc., a tax-exempt, not-for-profit, religious corporation as defined under Section 501(c)(3) of the Internal Revenue Code, specifically dedicated to the ideal that religious freedom and freedom of speech are inalienable, God-given rights. The Center's purpose is to engage legal, legislative and cultural issues by implementing an effective strategy of advocacy, education and litigation to ensure that those rights are protected under the law. The organization has participated in numerous cases before the Supreme Court, Federal Court of Appeals, Federal District Courts, and various state courts regarding freedom of religion and freedom of speech. Your gift is very much appreciated and fully deductible as a charitable contribution. A copy of our latest financial report may be obtained by writing to us at P.O. Box 90555, Washington, DC 20090-0555.