Free Christian Pastor John Cao
Receive the latest news, updates, and contribution opportunities from Be Heard Project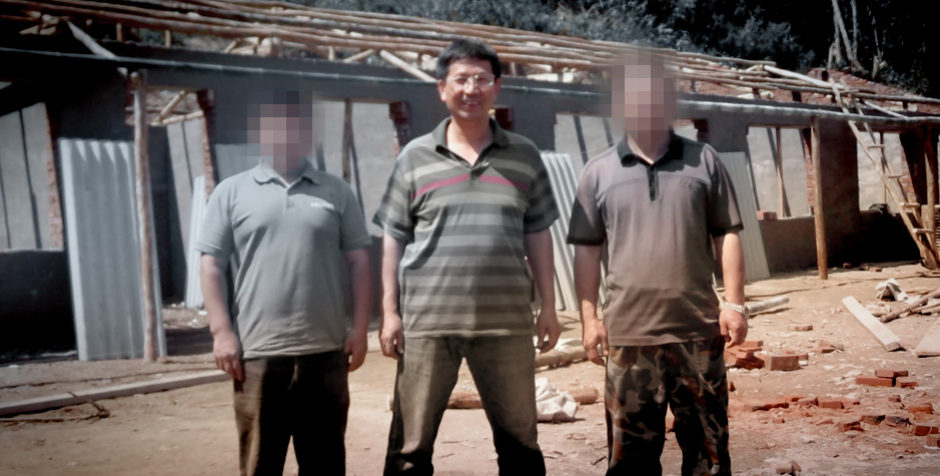 Christian Pastor John Cao – a U.S. permanent resident – has been wrongfully convicted and sentenced in China.
After decades working in China and Burma (Myanmar), providing for the poor, sharing the love of Christ, and establishing schools for impoverished children, Pastor John was arrested and imprisoned by Chinese authorities as part of their increased crackdown on Christian pastors.
Pastor John's wife and 2 sons (all U.S. citizens from North Carolina) desperately want their husband and father released and returned home to America.
Pastor John has been unjustly targeted for his Christian faith and sentenced to seven years in prison.
He's been imprisoned since March 2017. His health is deteriorating, and he's lost over 50 pounds. He's forced to share a cell with 12 inmates and only one bed.
We're representing Pastor John's family, aggressively working internationally for his ultimate freedom. We've mobilized our resources across the globe and are urging China to release Pastor John and allow him to come home to the United States to be reunited with his wife and kids.
Petition To Free Christian Pastor John Cao
Be heard when you share.
American Center for Law and Justice | Washington D.C. | Copyright © 2023, ACLJ | Privacy & Security Policy | Annual Report
Be Heard Project is a project of the American Center for Law and Justice. American Center for Law and Justice is a d/b/a for Christian Advocates Serving Evangelism, Inc., a tax-exempt, not-for-profit, religious corporation as defined under Section 501(c)(3) of the Internal Revenue Code, specifically dedicated to the ideal that religious freedom and freedom of speech are inalienable, God-given rights. The Center's purpose is to engage legal, legislative and cultural issues by implementing an effective strategy of advocacy, education and litigation to ensure that those rights are protected under the law. The organization has participated in numerous cases before the Supreme Court, Federal Court of Appeals, Federal District Courts, and various state courts regarding freedom of religion and freedom of speech. Your gift is very much appreciated and fully deductible as a charitable contribution. A copy of our latest financial report may be obtained by writing to us at P.O. Box 90555, Washington, DC 20090-0555.