Save Christian Pastor Youcef Nadarkhani from Imprisonment
Receive the latest news, updates, and contribution opportunities from Be Heard Project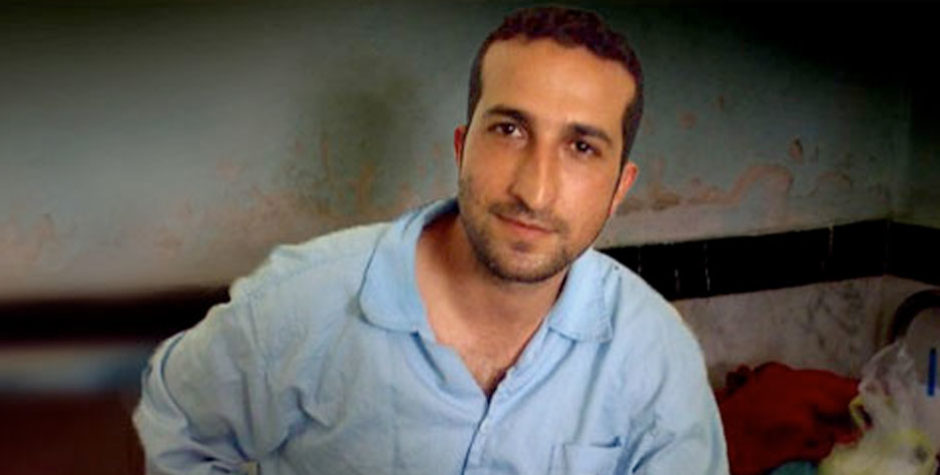 Pastor Youcef Nadarkhani has been arrested yet again for being a Christian.
Iranian authorities brutally beat him as his terrified family watched.
His young son was tasered by authorities after he opened the door.
Years ago, the ACLJ worked tirelessly to save Pastor Youcef who was sentenced to death after refusing to recant his Christian faith and convert to Islam.
Now he's been thrown into an Iranian prison, notorious for its appalling inhumane conditions – because of his Christian faith.
Iran's actions violate its own constitution that guarantees religious freedom, and multiple international human rights treaties.
We're once again ramping up our legal advocacy efforts to fight across the globe for Pastor Youcef's freedom and hold Iran accountable for its heinous persecution of Christians.
We must take swift action to free Pastor Youcef before it's too late.
Petition to Free Christian Pastor Youcef Nadarkhani
Be heard when you share.
Be Heard Project is a project of the American Center for Law and Justice. American Center for Law and Justice is a d/b/a for Christian Advocates Serving Evangelism, Inc., a tax-exempt, not-for-profit, religious corporation as defined under Section 501(c)(3) of the Internal Revenue Code, specifically dedicated to the ideal that religious freedom and freedom of speech are inalienable, God-given rights. The Center's purpose is to engage legal, legislative and cultural issues by implementing an effective strategy of advocacy, education and litigation to ensure that those rights are protected under the law. The organization has participated in numerous cases before the Supreme Court, Federal Court of Appeals, Federal District Courts, and various state courts regarding freedom of religion and freedom of speech. Your gift is very much appreciated and fully deductible as a charitable contribution. A copy of our latest financial report may be obtained by writing to us at P.O. Box 90555, Washington, DC 20090-0555.