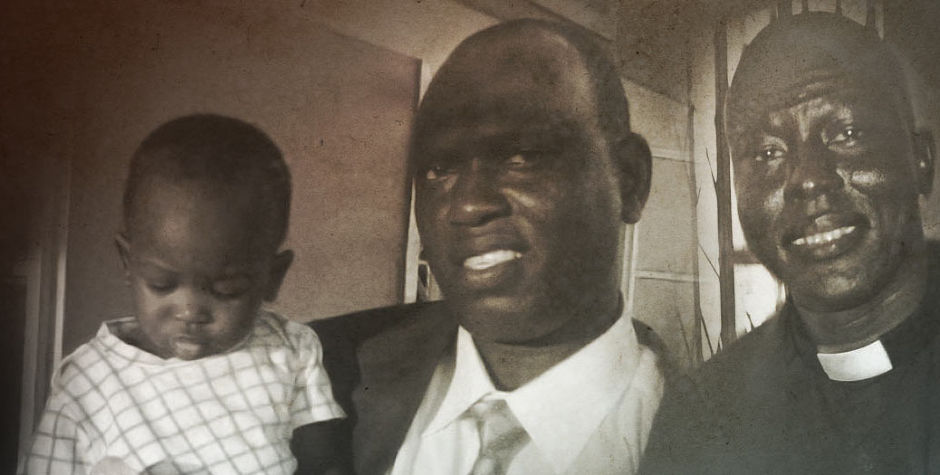 Be Heard
Sign the petition
Receive the latest news, updates, and contribution opportunities from Be Heard Project
Pastors Michael and Peter Banned from Leaving Sudan
Tiffany Barrans  //
Aug 07, 2015
BREAKING: Christian Pastors Michael and Peter Released!
Jordan Sekulow  //
Aug 05, 2015
ACLJ Launches Letter-Writing Campaign to Save Pastors in Sudan
On December 14, 2014, Christian Pastor Yat Michael Ruot was arrested in Sudan. At a church service, Pastor Michael had condemned the sale of church land in Khartoum and had expressed concern about the treatment of Christians in Sudan. After the service he was arrested.
On January 11, 2015, his friend, Christian Pastor Peter Yein Reith, was also arrested in Sudan after inquiring about Pastor Ruot in a letter he sent to the Religious Affairs Office in Khartoum.
For months, both pastors, who are from South Sudan, were secretly detained and held on unknown charges. Their families did not know their whereabouts. They are now being held in Kober Prison in the north of Khartoum, Sudan
The government charged Pastors Michael and Peter with acting together to undermine the constitution of Sudan, conducting espionage, the possession and disclosure of official documents and information, promoting hatred among or against sects, disturbing the peace, and insulting religious creed (commonly known as blasphemy). Their trial began on May 4, 2015. If convicted, they face a possible death sentence. Just like Mariam Ibraheem, who was sentenced to die for her Christian faith last year (but is now free), these two pastors could be sentenced to hang for their faith if the world is silent.
Sudan is one of the worst persecuting nations in the world, but when the world speaks out, Sudan listens. Last year, Sudan freed Mariam Ibraheem from death row after a large international campaign for her release. We're again mobilizing our international resources to pressure Sudan to release these two Christian pastors.
On August 5, 2015, Pastors Michael and Peter were released by a Sudanese judge after an international advocacy campaign for their freedom. Now, Sudan's National Intelligence and Security Service (NISS) – the same radical Islamists that charged these two innocent pastors with false "crimes" for their faith carrying the death penalty – placed a travel ban on the pastors. Their lives are at great risk. They will not be truly free until they can safely leave Sudan. We're once again mobilizing our international resources to fight for their freedom. Take action with us today.
You can help save Yat Michael Ruot & Peter Yein Reith
Be heard when you share.
Be Heard Project is a project of the American Center for Law and Justice. American Center for Law and Justice is a d/b/a for Christian Advocates Serving Evangelism, Inc., a tax-exempt, not-for-profit, religious corporation as defined under Section 501(c)(3) of the Internal Revenue Code, specifically dedicated to the ideal that religious freedom and freedom of speech are inalienable, God-given rights. The Center's purpose is to engage legal, legislative and cultural issues by implementing an effective strategy of advocacy, education and litigation to ensure that those rights are protected under the law. The organization has participated in numerous cases before the Supreme Court, Federal Court of Appeals, Federal District Courts, and various state courts regarding freedom of religion and freedom of speech. Your gift is very much appreciated and fully deductible as a charitable contribution. A copy of our latest financial report may be obtained by writing to us at P.O. Box 90555, Washington, DC 20090-0555.